The Global Web & Custom Software Development Company
Evia Information Systems Pvt. Ltd. is a global business solutions provider that uses technology to deliver exemplary value in the domains of Website Design and Development, Software Development, Internet marketing, E commerce and resources on hire/ temporary staffing. We combine expertise in technology with deep domain knowledge in various industry verticals to deliver solutions that enhance the competitiveness of enterprises. Our quality driven processes ensure that we consistently meet and exceed customer expectations.
Evia is an 10 year old IT solutions company with development centers in Mumbai, India and a presence in USA & Canada. We have successfully served the IT related requirements of over 400 clients globally till date.
---
Our Vision and Mission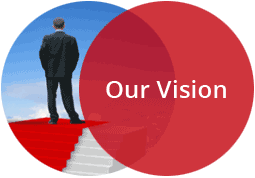 Our vision is to assist global corporations leverage technology to improve their processes and enhance their competitiveness. We assist companies in creating their online identity (website development), doing business on the internet (ecommerce) enhancing the efficiencies of their business critical processes (custom software development) and gaining visibility in the online world.
---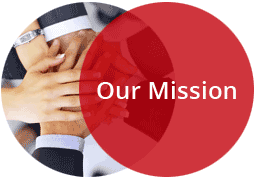 Our mission can be explained in two words "Customers First". We put the customer in the centre of all our endeavors. His/her purpose is our driving force. His/her goal is our motivator. His/her expectations are our starting point. And Customer delight is what we consistently engender.
---
Team
Evia has highly qualified and dedicated staff that excel in diverse departments like Creative, Web Design & Development, Software Programming, Internet Marketing, Marketing & Sales, Admin and HR.
Cassian Ferreira

Cassian has over seventeen years of progressive accomplishments in analysis, design, development and implementation of technology based application solutions. His experience includes a variety of technical platforms and the implementation of enterprise-wide client server applications.

Cassian has a MBA from University of Toledo, Ohio, Master of Commerce (Management) from Bombay University, India.

Nimit P. Bheda

Nimit is the Founder and CEO of Evia. He leads the team from Mumbai, India. With over twelve years of experience in the web industry, his motto is to develop a clientele based on an international standard of work.

He has a passion for web strategies and knowledge of implementing them to gain valuable results. In doing so, he has effectively written the success of Evia and aims to achieve higher goals for his company.

Sylvester Rodrigues

Sylvester has done his Bachelor in Electronics & Telecommunications (B.E) with eighteen years Sales & Marketing experience out of which 16 years are in Novell, Oracle & Microsoft and in multiple roles as Individual contributor as well as Team lead / Regional Lead. Track record of successfully over achieving sales quota consistently while incubated & build nascent line of business to mainstream business.

Demonstrated thought leadership in business development practices while earning worldwide & regional recognitions throughout the career for best practices. Successfully managed integrated marketing programs including PR, Events, DM and joint go to market campaigns. Sylvester is respected as a committed professional and in some cases viewed as a Trusted Advisor for their business with deep relationships at executive level.